We are the IslandBots, a robotics team on Long Island in the Stony Brook, NY area. We are in our eleventh year of competing in the FIRST Tech Challenge robotics competition. In addition to having a successful team, our alumni have gone on to the world's top universities to study STEM. These universities include Caltech, MIT, Columbia, UPenn, Cornell, Georgia Tech, Berkeley, and Harvard.
The team is not affiliated with any single school. Our mentor is Prof. Alexander Kirillov of Stony Brook University. Our goal is to spread STEM education especially robotics on Long Island and of course to win!
We currently have 6 members – and several alumni, who visit us whenever they come home on vacation.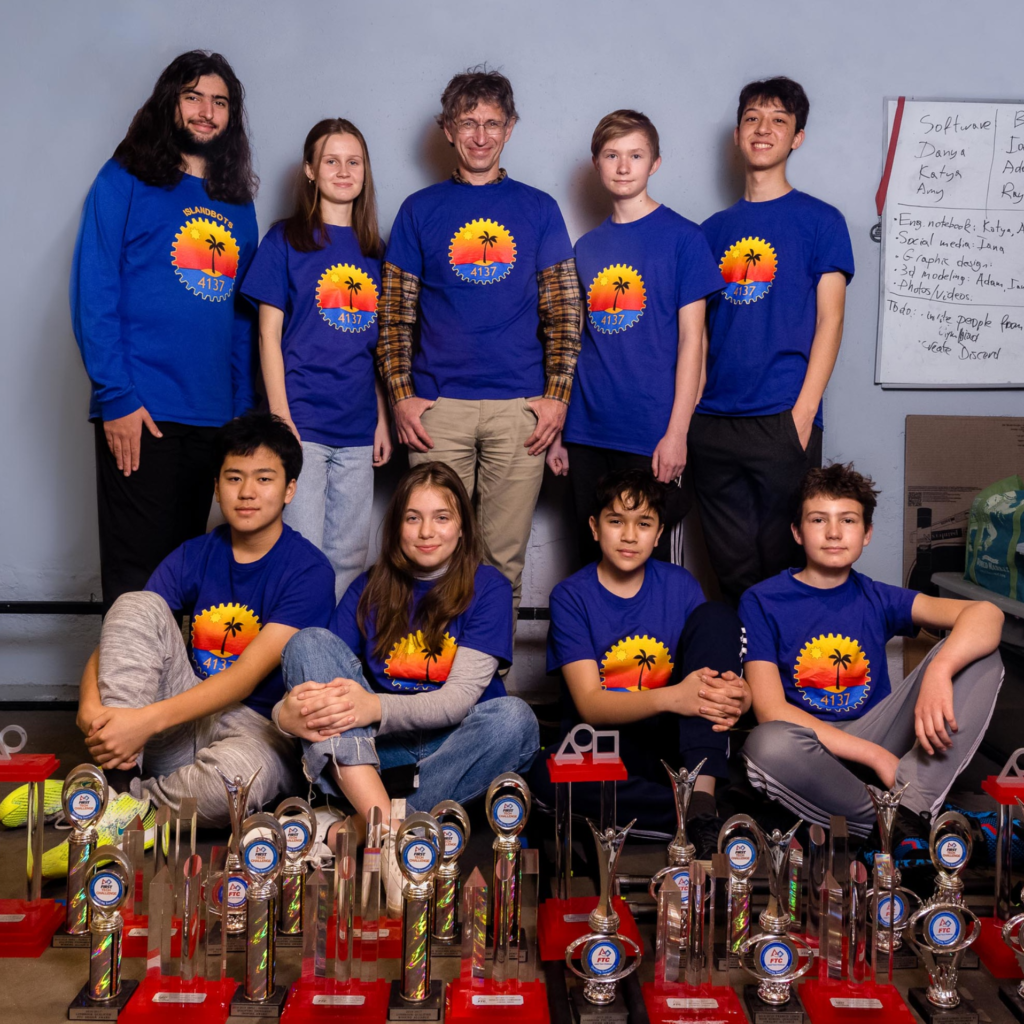 Adam S.
A
dam is in 11th grade at Plainview Old Bethpage John F. Kennedy High School. He is on the building team and this is his fourth year on Islandbots. Adam is interested in history and music, but likes building and engineering.
Marin K.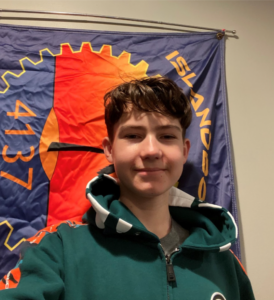 Marin is a 9th grader. This is his second year as a builder on the IslandBots team. His favorite part about being a builder is building chassis and seeing it drive us smoothly to victory. Marin plays piano and tennis. He enjoys solving Sudoku puzzles in his free time.
Sophie S.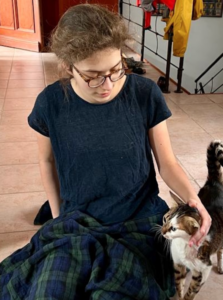 Sophie is in 11th grade and this is her first year on the Islandbots team. She is a builder on the team. Sophie takes classes at Stanford OHS and does research. She likes problem solving and is interested in astrophysics. In her free time she plays the violin, does woodworking and welding.
Brandon C.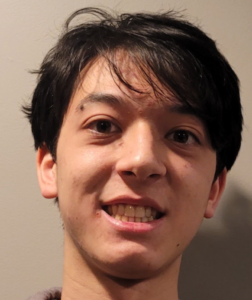 Brandon is a sophomore at Hauppauge High School. He participates in multiple extracurricular programs, like SchoolNova and ICPS. He enjoys robotics and the fields surrounding it and is learning computer hardware. 
Raphael P.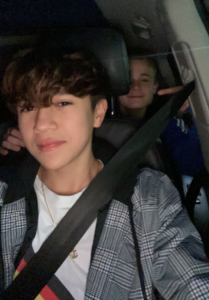 Raphael is in 11th grade at Stony Brook High School. This is his second year at Islandbots. He is passionate about the building/mechanical parts of FTC. He has previously done FLL and now TA's it. Outside of school he plays tennis and does Alpine ski racing. He also plays the flute and piano. Some of his hobbies include fishing, hanging out with friends, and hands-on projects.
Alex T.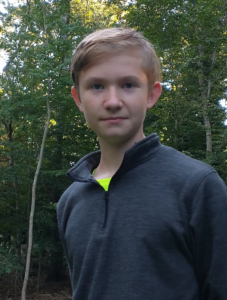 Alex is a 9th grader. He is a programmer on the team and this is his second year on Islandbots. He enjoys engineering and problem solving. In his free time, Alex practices chess and works on programming projects.